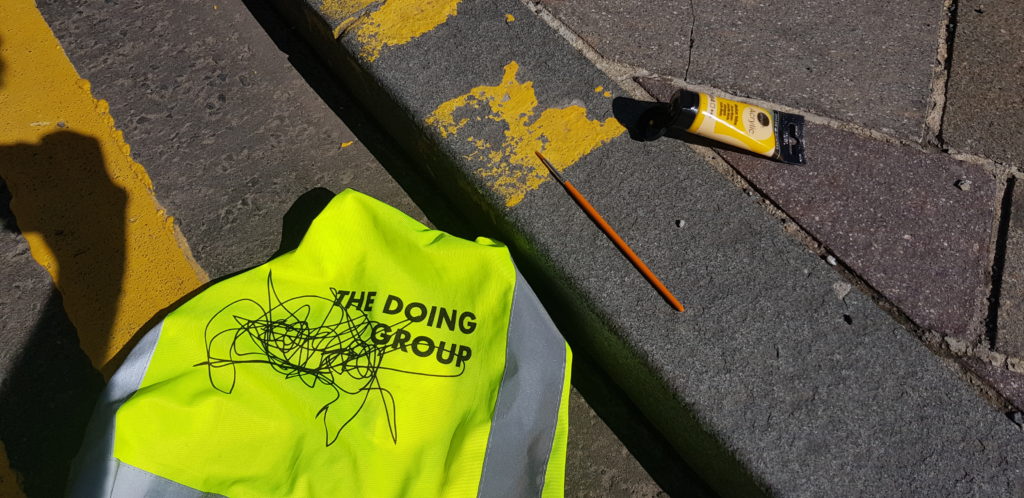 Repaired by the Doing Group is an attempt to be an active participant in the cycles of urban renewal and demolition. Rather than watch as high rise office blocks are lowered down into their basements, then spring back up under tension with twelve times the glass frontage; rather than offer criticism of the most recent bland mural hoisted for some sporting event; rather than wait for the council to finally fill in that pothole, The Doing Group are providing the tools.
Prepare to be subcontracted into the Doing Group as we desperately try to use up all our budget, for fear of losing it next year if we don't spend it all. Functional, beautiful or disruptive, repairs undertaken by any of the Doing Group's contractors are varied but all essential.
Follow our portfolio of repairs undertaken at @repairedbythedoinggroup on Instagram and @thedoinggroup on TikTok.